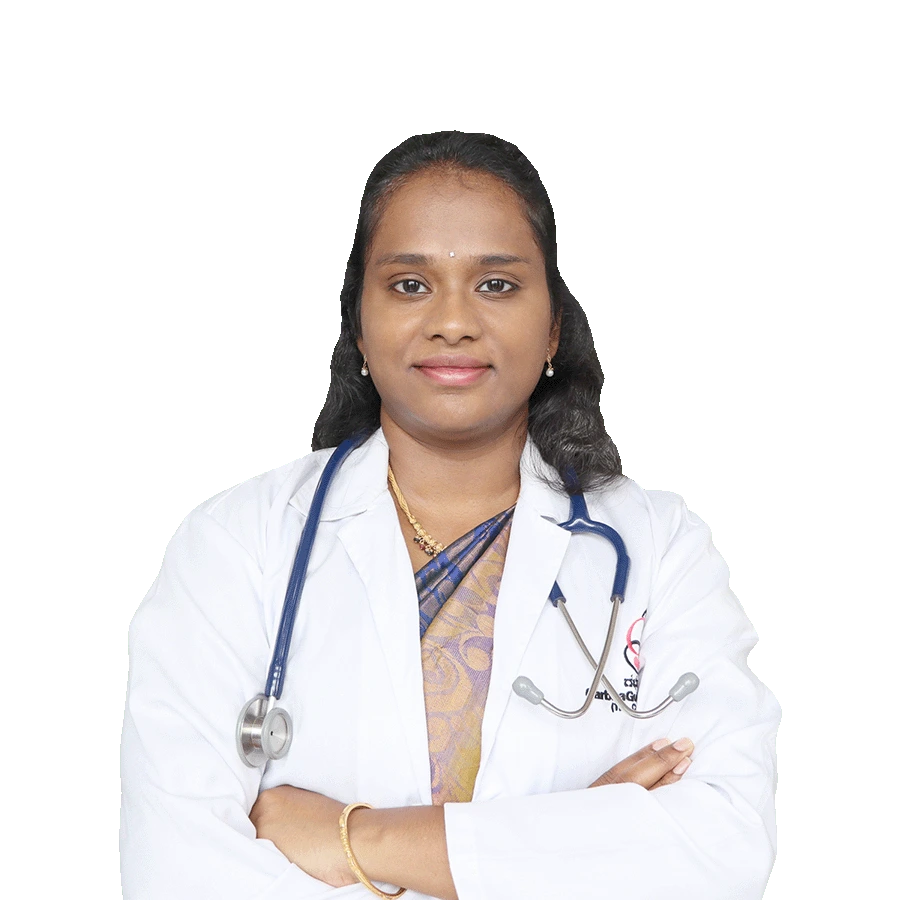 Dr Pavithra
MBBS, MS OBG , FRM
Fertility Specialist
Medical Registration Number (KMC) :
110858
Languages Known :
Kannada, English, Tamil, Hindi
*Appointments are subject to doctor availability. Please, make sure you have given your registered number if you have already visited GarbhaGudi.
Dr. Pavithra M is an accomplished Infertility Specialist with a passion for helping couples overcome reproductive challenges. She completed her MBBS degree from VIMS & RC and pursued her MS in Obstetrics and Gynecology from the same institution. Dr. Pavithra M's dedication to advancing her knowledge and skills led her to complete a Fellowship in Reproductive Medicine from Dr. Patil's Fertility and Endoscopy Clinic.
With a solid academic background, Dr. Pavithra M brings a wealth of expertise to her practice. She has two years of experience in the field of infertility, during which she has worked tirelessly to support her patients in their journey toward parenthood. Dr. Pavithra M is well-versed in the latest advancements in Assisted Reproductive Technology (ART), including procedures like IVF and IUI.
Known for her patience, compassion, and scientific approach, Dr. Pavithra M ensures that each patient receives personalized care tailored to their specific needs. She believes in providing ethical and evidence-based treatments while maintaining open and transparent communication with her patients. Dr. Pavithra M is also experienced in providing counseling to couples, offering them the emotional support they need during their fertility journey.
Dr. Pavithra M's goal is to empower her patients and guide them through the complex process of fertility treatment. With her expertise, dedication, and commitment, she strives to help couples achieve their dream of starting a family.
Share this page