Erectile Dysfunction & Ways to Overcome
Dr Aparna N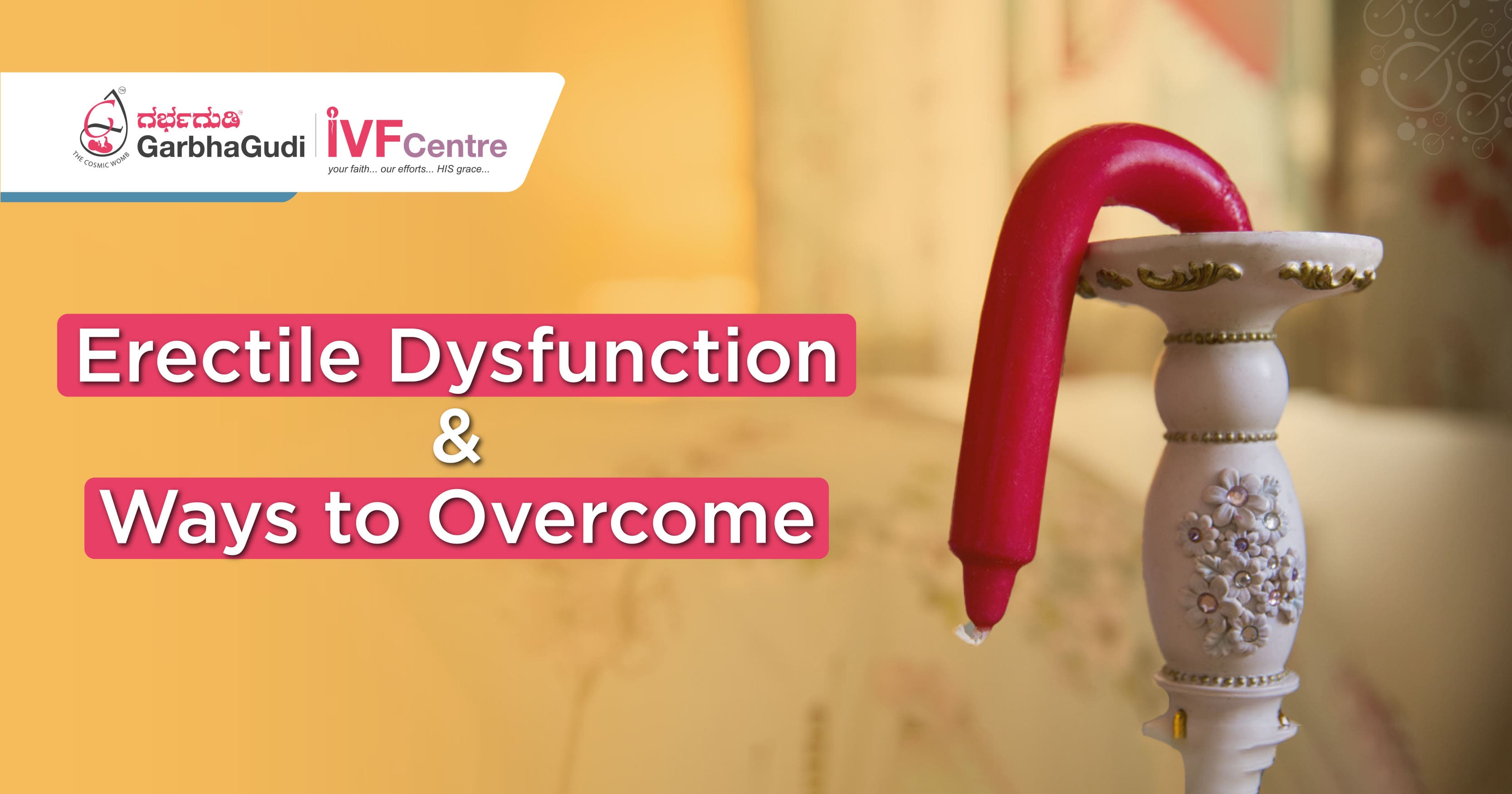 ---
Erectile Dysfunction (ED), also known as impotence in men, makes it difficult to maintain or have an erection needed for penetration. ED can adversely affect the sex life of men and their partners as this will not let the sexual activity last longer. Some men even develop ED intermittently due to stress, which should be addressed by a medical expert without delay. Normally, an erection occurs as blood flow to your penis increases. The ED problem can be related to issues with blood flow to the penis, emotional issues, nerve damage, or even other stressors.
Erectile dysfunction is more common in older men but can happen at any age. Causes of ED include aging, diabetes, high blood pressure, stress, anxiety, depression, alcohol or tobacco use, tiredness, low testosterone levels, radiation exposure, and certain types of bladder or prostate surgeries.
ED should never be lightly taken. It can be an indicator of any significant medical reason, and only with a doctor's help it's often possible to overcome this issue.
Treatments for Erectile Dysfunction
Treatment for ED depends entirely on the cause. ED can be treated in many ways, using oral medications, sex therapy, penile injections, vacuum devices, intraurethral medications, penal implants, and other options.
Medications like Viagra, Levitra, or Cialis are prescribed to increase blood flow to the penis. Also, there are some limitations for men who already consume nitrate medicines, as the combinations of the ED oral medications and nitrates can lead to low blood pressure.
Penile implants are devices that are surgically placed on both sides of the penis. This helps men to control their erection. Such implants are made up of malleable or inflatable rods. Implants give a high level of satisfaction among those men who have tried other conservative therapies.
Injection therapies effectively fix a variety of issues caused by blood vessels, stressors, or nerve damage. Men are taught to inject the medications directly into their penis to create an erection. Using a small needle and syringe, men can inject the prescribed amount of medicine into the sides of their penis. This will help the blood vessels relax and ease blood flow into the penis.
If the ED is caused by stress, anxiety or depression or relationship tension, and other such external factors, it is essential for you and your partner to visit a therapist and have a counseling session to sort out the issue.
Finally, never fail to focus on maintaining a well-balanced lifestyle. Avoid smoking, consuming alcohol, addiction to drugs, and stress eating. A healthy body and mind is the best medicine to treat any issue. If ED is still bothering you and your partner, feel free to consult your doctor.
Share this page
About Us
GarbhaGudi is a chain of New-Generation Infertility Treatment Hospitals equipped with state-of- art-infrastructure & cutting-edge IVF Technology to address infertility issues & their emotional & mental effects on couples. We have a team of qualified & experienced doctors; their in-depth knowledge & expertise leaves no stone unturned to solve all your infertility issues. The Supportive & caring staff is always by your side to motivate & guide you throughout the journey. GarbhaGudi IVF, the best fertility treatment hospital in Bangalore, provides emotional support to couples facing infertility issues and sexual problems
Contact Us