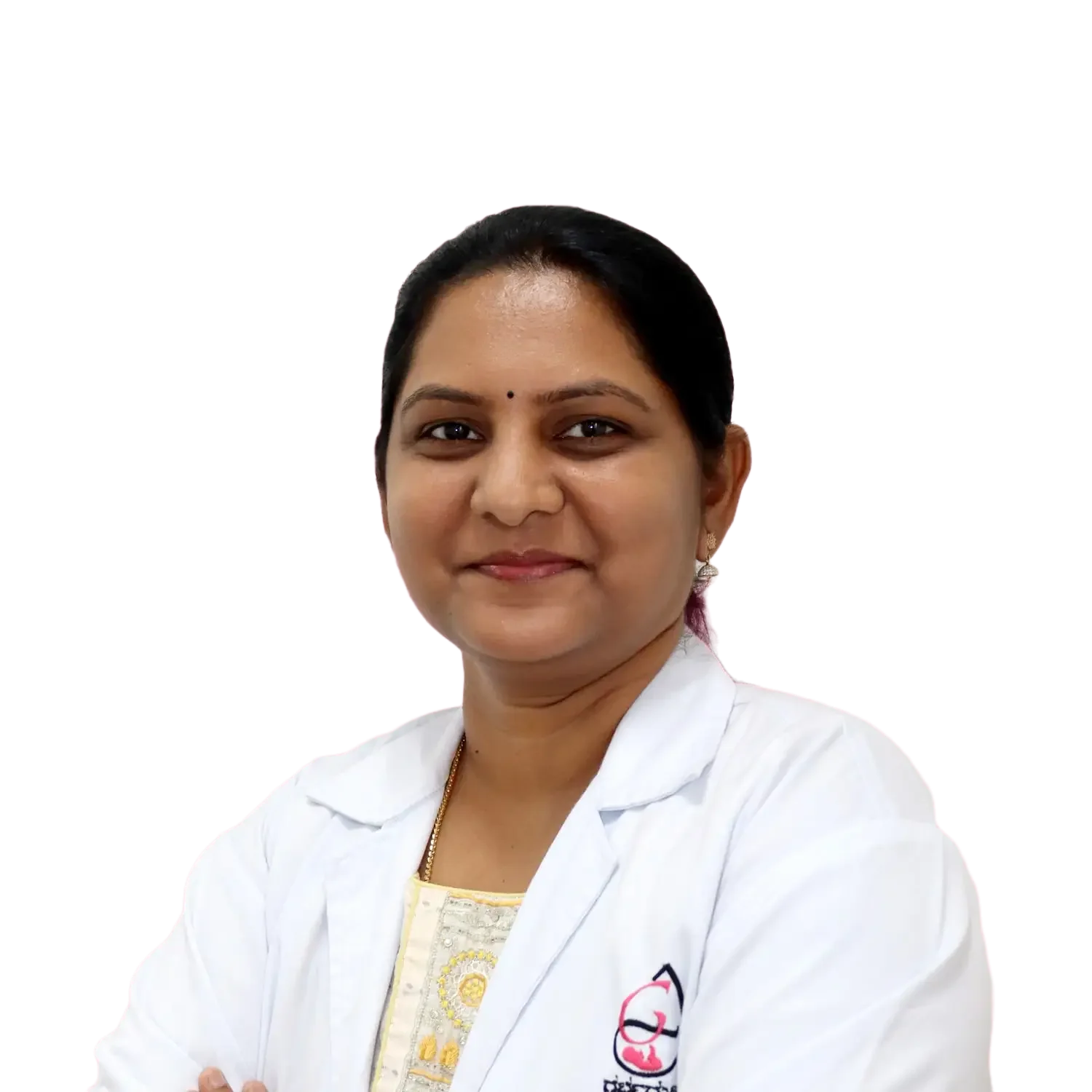 Dr Aparna N
MBBS, DNB, M.Ch Reproductive Medicine and Surgery
Fertility Specialist
Medical Registration Number (KMC) :
97374
Languages Known :
Kannada, English, Hindi, Telugu, Tamil & Malayalam
*Appointments are subject to doctor availability. Please, make sure you have given your registered number if you have already visited GarbhaGudi.
Dr Aparna N is a highly qualified and experienced senior Reproductive Medicine Specialist, currently practicing at GarbhaGudi IVF Centre. She completed her MBBS from Sri Siddhartha Medical College, Tumkur, followed by a PG in Obstetrics and Gynaecology under the National Board of Examinations. She secured the 18th rank in the NEET All India Super-Speciality entrance exam and pursued a super-specialization in Reproductive Medicine and Surgery from Amrita Institute Of Medical Sciences, Kochi, Kerala.
Dr Aparna has vast expertise in various areas related to infertility, including Recurrent Pregnancy Loss, Repeated IVF Failure, Genetics, Ultrasound in Infertility, Fertility enhancing Laparoscopy, Hysteroscopy, and Fertility preservation for cancer patients. Her counselling and interpersonal skills are highly appreciated by her patients, and she is known for her knowledge and patience, ensuring patient safety and ethical practice.
Apart from her clinical work, Dr Aparna is also a member of the faculty at GarbhaGudi Institute of Reproductive Health and Research. She has published papers in national and international journals and contributed to chapters in various books. Dr Aparna is fluent in Kannada, English, Hindi, Telugu, Tamil, and Malayalam, which allows her to communicate effectively with patients from diverse linguistic backgrounds.
With her expertise and experience, Dr Aparna N is dedicated to providing the best possible care and treatment to her patients, helping them achieve their dreams of parenthood.
Share this page